A new week, a new scam…This week's CYBER ALERT goes to the Fake Microsoft OneNote Audio Note Phishing Emails Hoax.
Internet Criminals are sending phishing attacks where they try to trick you into listening to a fake "Audio Note". They show you screen shots and attempt to scam you into clicking on links or even log into a fake Microsoft login page.
For Microsoft accounts and Outlook.com logins, it is important to remember that Microsoft login forms will ONLY be on microsoft.com, live.com, microsoftonline.com, and outlook.com domains. If you are presented with a Microsoft login form from any other URL, avoid it and use your normal bookmarks to go to these sites.
Here is how the scam presents itself-an email with the subject "New Audio Note Received" enters your inbox stating that you have received a new audio message from a contact in your address book. In order to listen to the message, though, you will need to click on a link to listen to it.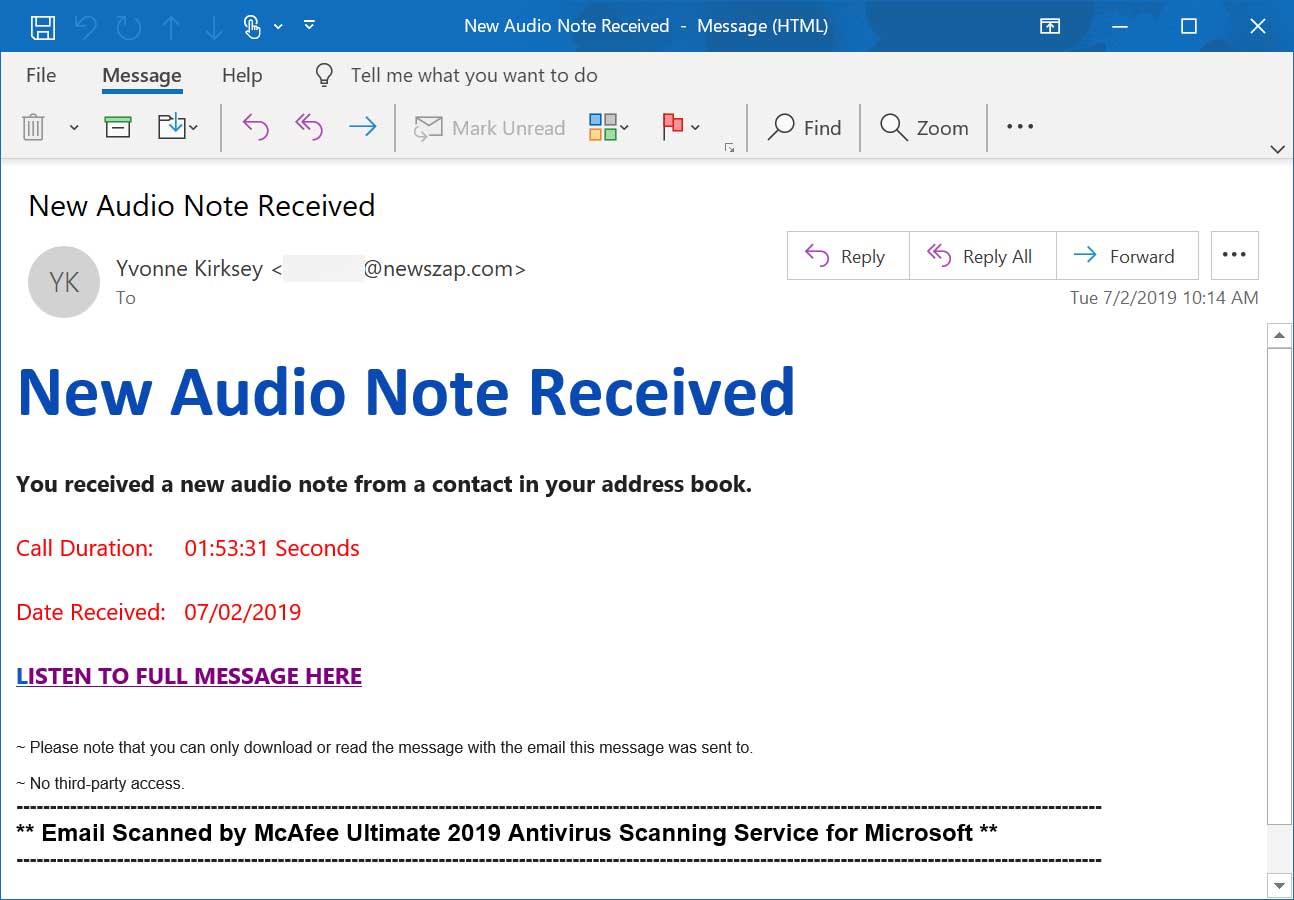 A big red flag on this con is the footer notes stating the email is safe and was scanned by a security software. In this case, the email states it was "Scanned by McAfee Ultimate 2019 Antivirus Scanning Service for Microsoft".
Obviously…this is another trick to gain your trust.
When you click on the "Listen to full message here" link, you will be brought to a fake OneNote Online page hosted on Sharepoint.com. This page states that "You have a new audio message" and then prompts you to click on a link to listen to it.
Be aware and if you need any assistance with your business cybersecurity needs contact us at [email protected].
Sources: KnowB4.com, BleepingComputer.com